24/7 Locksmith in Pikeville NC
Automotive
Lockouts, Rekeys, Remote Programming
Commercial
Lockouts, Rekeys, Key Duplicate, Upgrades
Residential
Lockouts, Rekeys, Duplicates, Upgrades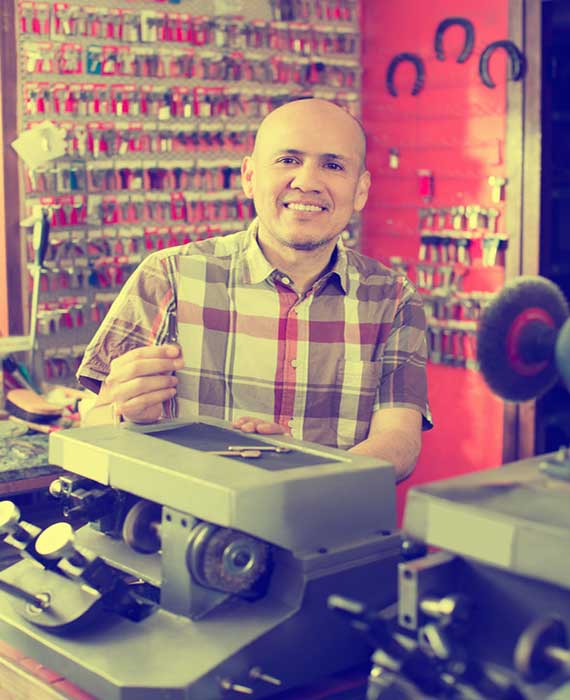 Always Ready To Help
Our Customers
Fast, Professional, and friendly locksmith services now serving Pikeville, North Carolina
We offer
Car locksmithing services for lockouts, rekeys, and remote reprogramming for cars.
Business & Commercial locksmithing include lockouts, rekeys, key duplicates, and upgrades.
Residential locksmithing services including rekeys, key duplicates, and upgrades.
---
24/7 Complete Mobile Service
Don't get frustrated, your solution is just a call or email away.
Contact us today with any of your needs at (919) 901-3231
Locksmiths near Pikeville NC – 24/7 Mobile Services
In Pikeville North Carolina, you never know when or where you might need a locksmith.
We realize that security can be a sudden and serious concern, and we want our customers and community neighbors to know that, regardless of your needs, All In Locksmith has you covered.
All In Locksmith guarantees prompt and professional service for all of our clients.
Our fully stocked and marked vehicle will arrive at your location and will promptly provide identification, so you know you're dealing with security experts. Our professional locksmiths are expertly trained and friendly. Moreover, the team at All In puts friendly and efficient customer care as a TOP concern in all of our daily operations.
Expert Service
Our locksmiths are fully licensed and bonded.
Our knowledge, skills and expertise is unmatched in the Pikeville and surrounding Wayne County NC area. Our licensed locksmiths are equipped and ready for every security request you may have, and we'll meet them all in a professional manner. You are able to contact us at any hour of the day for assistance and we will always deliver the best service possible to you. Your business is our business, and we treat your possessions just like our own. We offer services throughout the Pikeville area and provide service at your location. Locked out? We CAN help!
Auto Locksmith
All In Locksmith is easily able to meet the auto locksmith services
you need for your truck, car, or motorcycle. Car lockouts? No problem. We provide service for most makes and models of vehicle, including key replacement, keyless remotes, key fobs and more. The security of your vehicle is our number one concern and we can provide all services on-site.
Home & Residential Security
All In Locksmith has the most state-of-the-art technology available
for
home and residential security
. We have a full range of options you can use you to fortify your home, including gates, safes, keyless entry and more.
We can provide service quickly in the Pikeville NC area the same day you call.
Our 24 hour helpline is always available and you'll reach reliable locksmiths. Whether you are traveling through the area or are a resident and need assistance at any time, call us immediately. We'll travel to you and get the job done quickly and efficiently. No request is too small when it comes to your safety.
Commercial Locksmiths
All In Locksmith is available any time of day or night when your business needs us.
  Let's face it, your business is your livelihood and any threat to your business is a major cause for concern. Need your commercial location quickly rekeyed due to break-in, employee turnover or similar issue? All In Locksmith has you covered. We provide knowledgeable and experienced
commercial locksmith services
for any type of commercial lock. We will treat your business as carefully as we treat our own.
Trust All In Locksmith
Trust your home, vehicle or business to our professional locksmiths in the Pikeville area.
Trust
All In Locksmith
. Life is too fast-paced to stop and worry about security all the time. That's why it pays to work with us, one of the foremost security experts in the Wayne County area, for all of your locksmith needs. Whether you need
locks changed
for a newly purchased home or a new
keyless remote
for your car, All In Locksmith can meet your demands and deliver beyond your expectations. Call us or contact us today!